We're super excited to introduce to you the newest friend of Noko, PayPal! Now, when you create a invoice in Noko, you have the option to allow your client to pay via PayPal.
And since you only need to enter what you need, when you need it, it's still just as easy to invoice your client as it was before. All you need to do is choose the currency that's right for you, and enter your PayPal email address in the 'RECIPIENT EMAIL' field.
Noko has even generated a long list of potential currencies for you to choose from that match those supported by PayPal (not all of Noko's currencies are supported by PayPal, so double-check before you save the invoice!).
Just like before, you'll get a link to share with your client. Only now, Noko will show you when your invoice is awaiting payment from your client, when the payment is pending and when your invoice is paid!
You can even view a real time detailed payment log of your PayPal account during and after the transaction. And Noko will do all the work for you, immediately changing the status of your invoice without you needing to lift a finger!
When your client receives the invoice, they'll be able to pay you in a few simple steps! When PayPal payments are enabled by you, the invoice has a 'PAY WITH PAYPAL' button for your client to click on.
By clicking on the shiny new PayPal button your client will be immediately directed to their own PayPal account. Then all they need to do is choose their method of payment, click 'PAY' and be on their merry way! Note that if your client does business in another country or chooses to pay you via bank transfer or eCheck, the payment may take a few days to be completed (as usual with PayPal).
Just check the list of invoices in Noko for the current status. If your client pays you with a credit card or via a PayPal balance, the transaction will appear almost immediately.
Of course, PayPal will always send you emails about the status of any payments.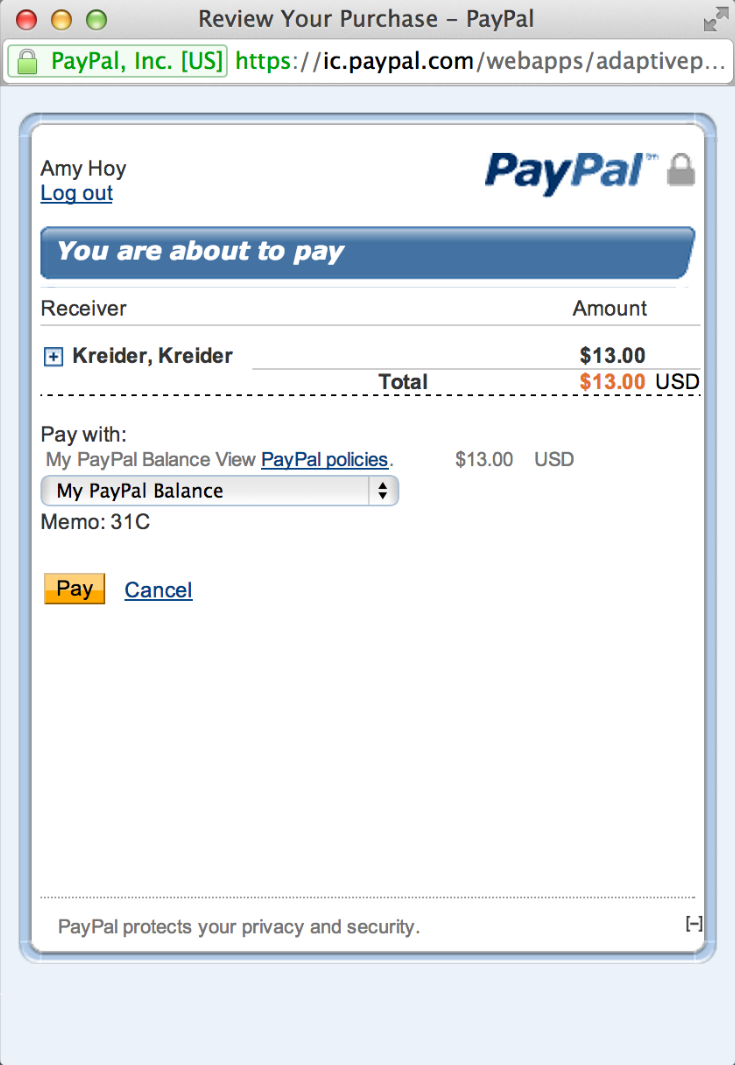 Once the transaction is complete, you and your client will both see a fancy 'PAID' stamp in the right hand corner of your invoice. Go ahead, get all warm and fuzzy inside when you see that stamp, that's what it's there for!
And don't forget to download your invoice as a PDF or print it out for your records. Cause when you create an invoice in Noko, you've got options, baby!
Let us know your thoughts on what you'd like to see Noko invoicing do–we're constantly working on improving and tweaking what Noko has to offer you!