Ever wanted a quick overview of what you've been doing so far this week? Say hello to our new mini-pulse, right on your Noko dashboard.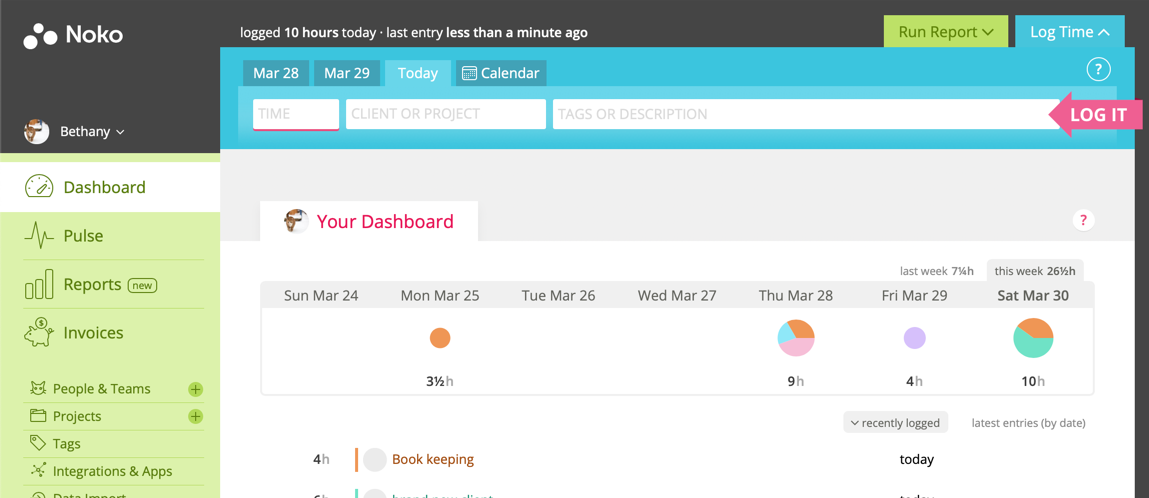 Hover of any of the circles to see details, and click them to hop to a detailed report of your work on that day.
It's like a little Seinfeld chain, but better! (And certainly more colorful!)
We've more little features and helpers lined up and will write about them here as we release them!