Nerd alert! This article is about our new developer documentation. :)
Want to integrate Noko with an app of yours? You're probably aware of our API, and now we've a shiny new developer website available as a guide to you!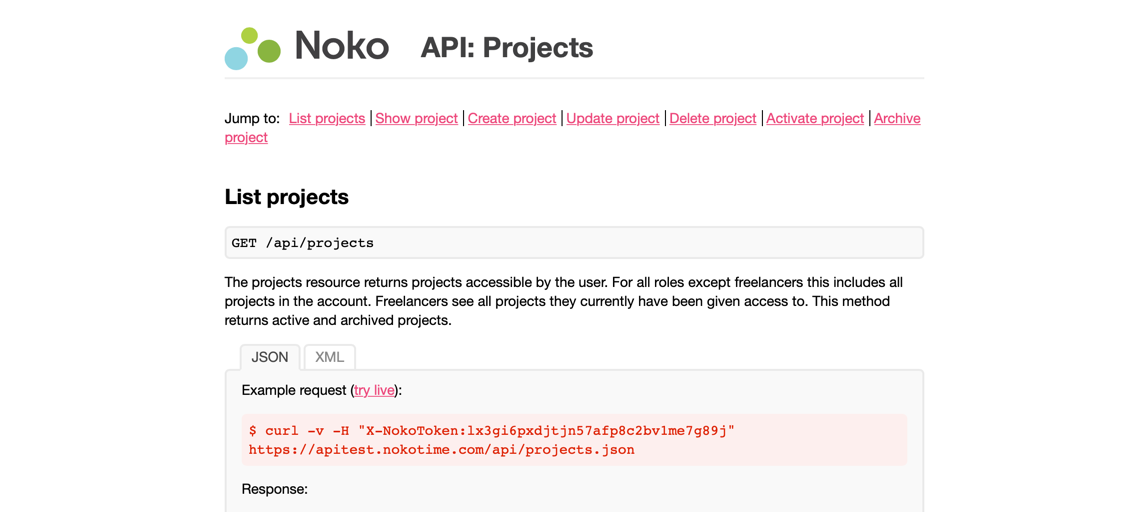 Next to listing all the API functions and showing examples with JSON and XML (your choice!), we've also whipped up a fully interactive site where you can test various API calls to our API test account as well as real Noko accounts (thanks to Hurl, here's our fork).
The new developer site is open source and on GitHub—in case you find an issue we welcome any fixes and clarifications and additions (for example, if you have a new Noko client library, feel free to add it via a pull request!).
We're also working on a V2 of our API that will introduce a lot more functionality as well often-requested features (like access to the Noko Timers). If you've feedback, questions or requests, please head over to the API documentation site and use the feedback & support form (or write to [email protected]!). We'd love to hear your thoughts!