Public Noko Announcement: Report DeJa Vu is a real life epidemic that Noko users all over the world are currently experiencing.
Symptoms may include, but are not limited to, thinking you've seen this report somewhere before and eye rolling.
While side affects include a loss of your valuable time and the cranky.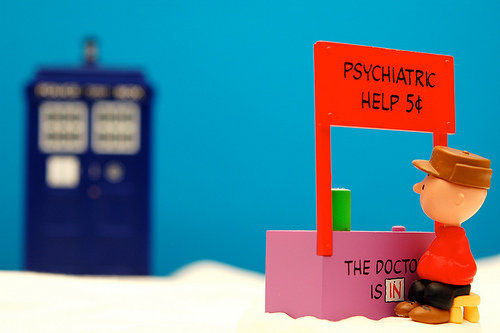 In all seriousness though, why run the same report over and over again when you've got a million and one other things to do?
If you have any sort of recurring report that you need to run, you can save the report permanently and come back to it later.
a weekly report on a project
a monthly report on each of your team members
a monthly report on all of your projects
a weekly report focused on specific tags
a monthly report to view paid vs. unpaid hours & invoiced vs. awaiting payment hours
With the "save permanently" option, all of the parameters you've set for that report will be saved in your Reports tab.
That means next time you want to run that report, you won't need to choose the projects, people or tags all over again. :D
The only thing you'll need to change about your saved report is the time frame which you're running the report for!
And changing the time frame is super easy when you use one of the pre-set time frames or use the Quick Date Calendar.
Let's see it in action!
Step 1:
Run the report you need just like any other report in Noko. Choose which projects, time frame, people and tags you want to run the report on.
Step 2:
Click the "save permanently" button in the upper right hand corner of your report. This will save your report to the Reports tab in your green control panel on the left.
Step 3:
Later when you need to run that same report again for a new time frame, go to your Reports tab in the green control panel on the left and click on the last report you've saved.
Step 4:
Change the time frame of your report by using one of the pre-set time frames or the Quick Date Calendar and click the blue "Run It" arrow when you're ready.
Once you've clicked "Run It" you'll have a brand new report!
Don't get stuck in Report Deja Vu. Save your reports and save yourself some time.