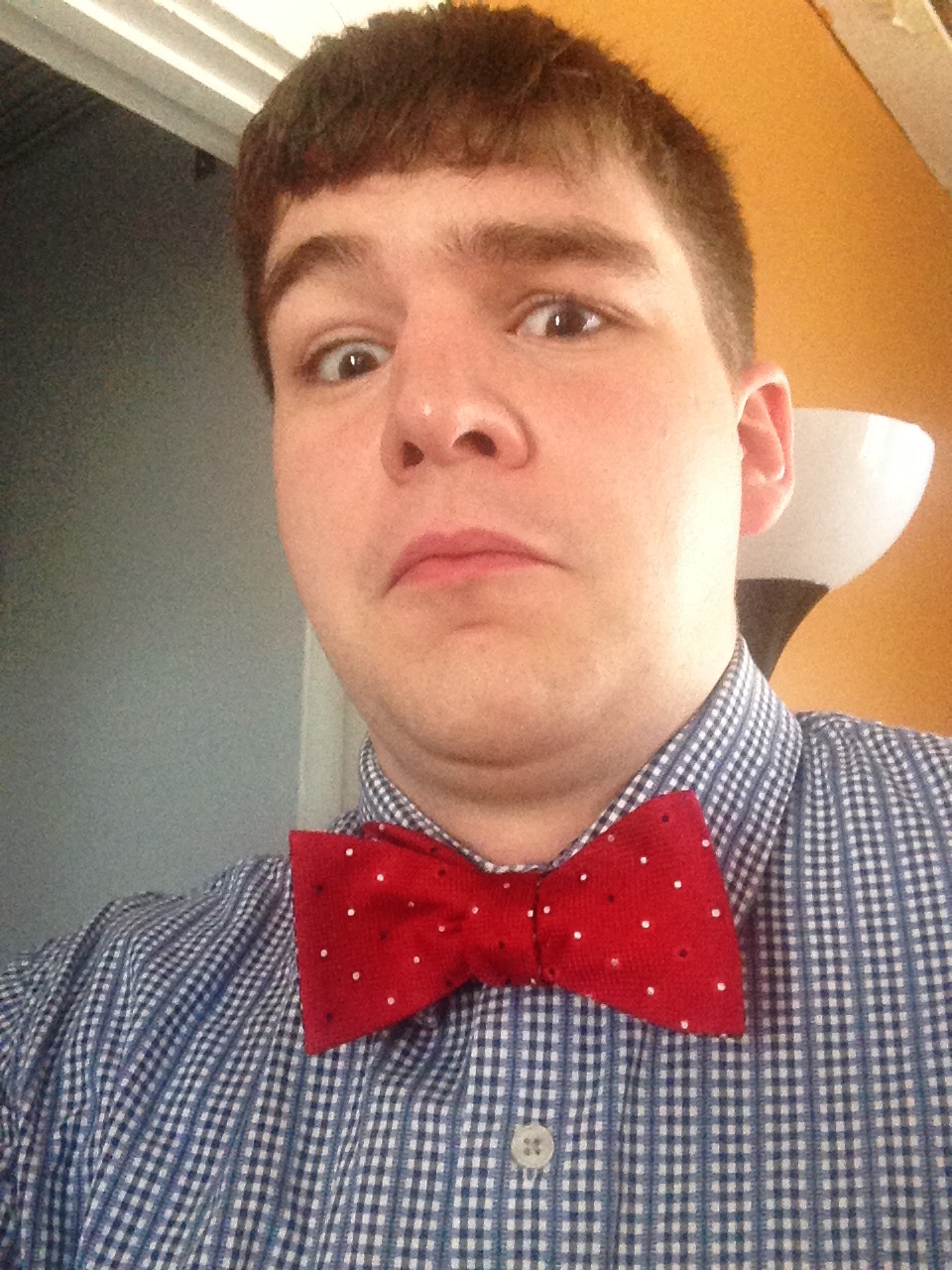 The other day, one of our two amazing developers Thomas "Tagging It" Cannon wrote an advice email. As much as I wanted the email to be about men's fashion (he's a sharp dresser), alas it was a solid bit of guidance for an IT team to get the most out of Noko. In his defence, the email was a lot more useful (at least for Noko users!) than a step by step bow-tie guide…
With this post we want to share the pearls of Cannon's organizational wisdom with all the IT Professionals using Noko. His truth nuggets are on point whether your team is completely new to time tracking software or if your crew has been sailing the Noko ship across the waters of time for many a moon.
We hope this post will give you inspiration to get the team's Noko account more organized. Thus everyone can be better at what they do!
#TAGS #TAGS #TAGS!
The BIGGEST thing that aids Mr. Bowtie in getting the most out of Noko is using Tags strategically. The goal is to intentionally use tags that you can easily chain together when logging time and running reports.
Imagine your time entries as being points on a map—the tag chains are like directions to these areas.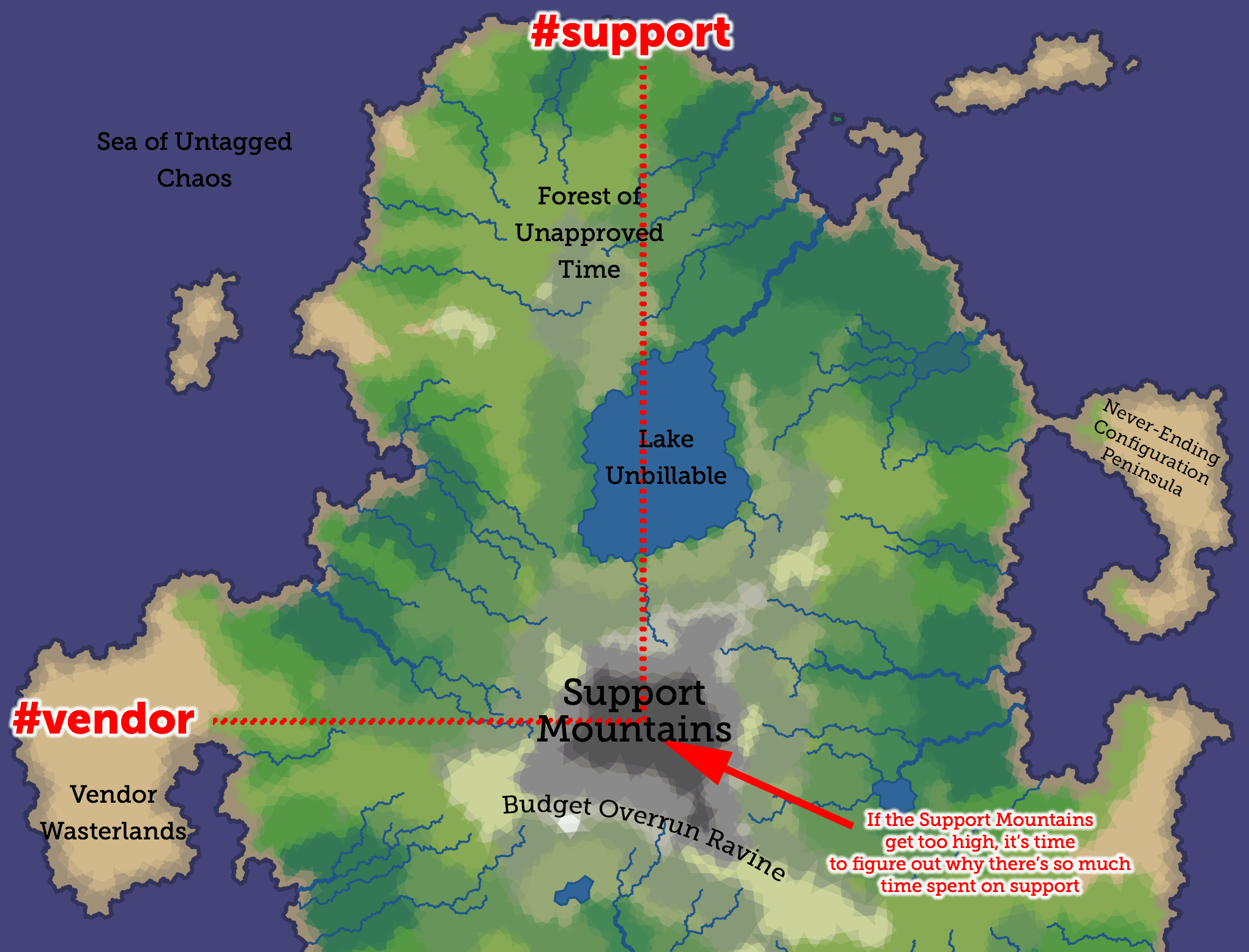 For instance, Cannon's account has three major types of tags:
What feature/code/software is being worked on
What kind of work is being done
Where the work is being done
Feature/code/software tags let you see what your team is making progress on and what tools are slowing you down. This helps figure out which projects are eating up a lot of time. From there, you can start finding out why these projects are time sinks.
What kind of work tags are-as Cannon puts it- "…essential for pulling back the curtain on work and figuring out how you can do it better." These should generally be action verbs like #debugging, #planning, #coding.
This works for many customers, but sometimes it helps to get more detailed. Here are a few ideas for getting detailed from Cannon's personal Noko tag vault:
Mr. Bowtie has two separate tag systems for similar activities such as, #tests and #manual-testing. The tag #tests is for when he's working on Noko's automated test suite. The tag #manual-testing is for when Cannon has to manually poke and click things to make sure they work. If there is a lot of #manual-testing time, then he can look into ways of automating that type of testing.
Likewise, use separate tags for things like #customer-support or when dealing with #vendor-support. When it comes to time, vendors and customers have different needs. Getting those differences accounted for is good practice for your team.
Where the work is being done tags allow you to pinpoint your location on the map further.
Having this information can help you make good decisions about where to spend time on optimizing your processes. For example: "If a lot of time is being spent on configuring the #staging-server for a new feature," Cannon explains, "then you will definitely want to write internal guidelines so you'll be faster next time you do it." Marking locations allows for map-making when it comes to building new features.
This way your team knows how to get to the next stages in a project without having to redo work already done.
Clear, specific tags make Noko an even more powerful tool when it comes to tracking work time. With good tag use it's a breeze to figure out how much time is being spent on specific tasks in relation to project goals.
Naming Projects
As for projects, being specific and differentiating is an awesome way to keep track of work. As Cannon puts it, "Project-wise, we use project names to designate what parts of the business we're working on. Noko is for when we're building new features or working on the app itself, Noko Support is for all the time we spend helping our customers, and Internal is for things like answering miscellaneous emails." Such as, when I ask Cannon to send me images of him in a bow tie, #internal #email.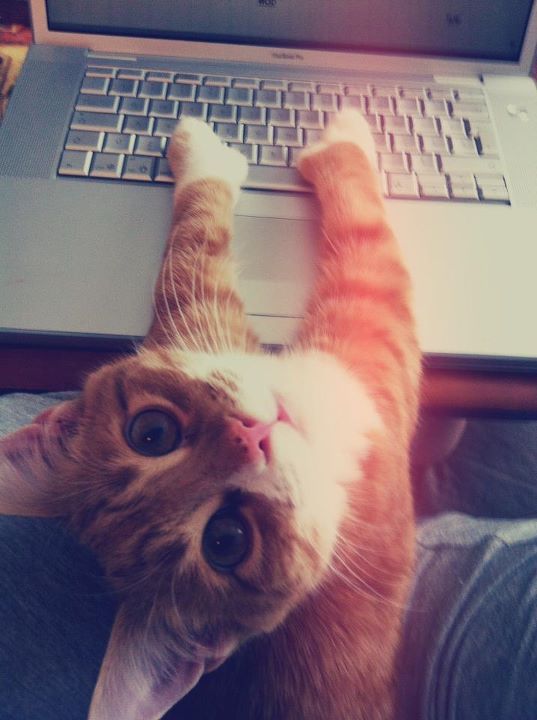 Fantastic API
Oh, and last but not least, we also have a fantastic API that Cannon develops and maintains. This means that you can integrate Noko with all the other tools you use to run your business!!! We ain't kidding. You could use API to automatically keep projects in sync, generate custom reports, or even automatically log time!
If you would like to know more about API integration, Cannon loves talking about it. Send us an email at [email protected] and we will get you the tools and guidance you need.