It's the end of the month and you're asking yourself the age-old question: "Where did the time go?"
You know you were busy, but you can't pinpoint exactly what you worked on
On some days, the office was bustling with activity
But on other days it was so quiet you could hear a pin drop
Worst of all, it seems to be impossible to plan for when those unproductive days happen.
And what about next month? Will you only be productive for the first week, then spend the rest of it dealing with administrative crap?
Or worse, you might be missing out on the chance to grow your business because you can't see opportunities amid the flurries of activity.
This leads to one of the biggest challenges in running a business: Your team is working, but you can't reliably measure their performance or plan for the future.
Knowing what your team is working on and how your team works is one of the silver bullets of growing your business—it allows you to plan for the future, give tasks to the right employees, and discover the hidden gems in your business… and ultimately make more money.
Noko to the rescue!
With other time tracking software, you would have to run a million reports, collect and cross reference data, and spend every waking hour hovering over your team's shoulder. With the Noko Pulse, all of this information is at your fingertips—no stalking or Excel-fu required!
Know what projects your team worked on during the month.
You can plan your next business month with hard data, not guesstimates.
You'll be able to see your team's activity patterns and reveal their most productive days
It's not enough to simply be working—you need to know what your team is doing and plan for the future. With the activity calendar, you can see what your team's focus was over the course of the month.

Look out for those dreaded "vampire projects" (they suck up all your time without giving you anything in return).
Activity chart

Think of this as the "heartbeat" of your business. In a single glance, the ebb and flow of your team's productivity is right in front of you.
Project break-down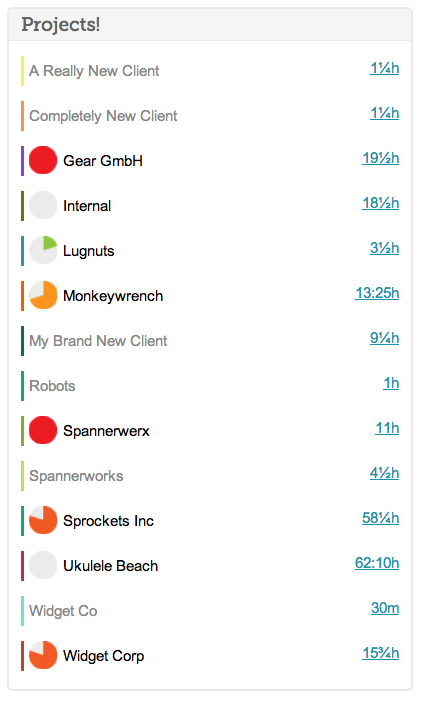 There's no need to keep a mental list of every project you worked on during the month. The pulse page includes a projects list that automatically shows you every project your team worked on during the month (and for how long).
With this towering tally of time you can find the projects that "will only take 30 minutes" until they've gobbled up a huge chunk of your business.
Find those unbillable time sinks
Focused on cutting down unbillable time? The Pulse can be filtered, showing you how unbillable time affects your team's productivity.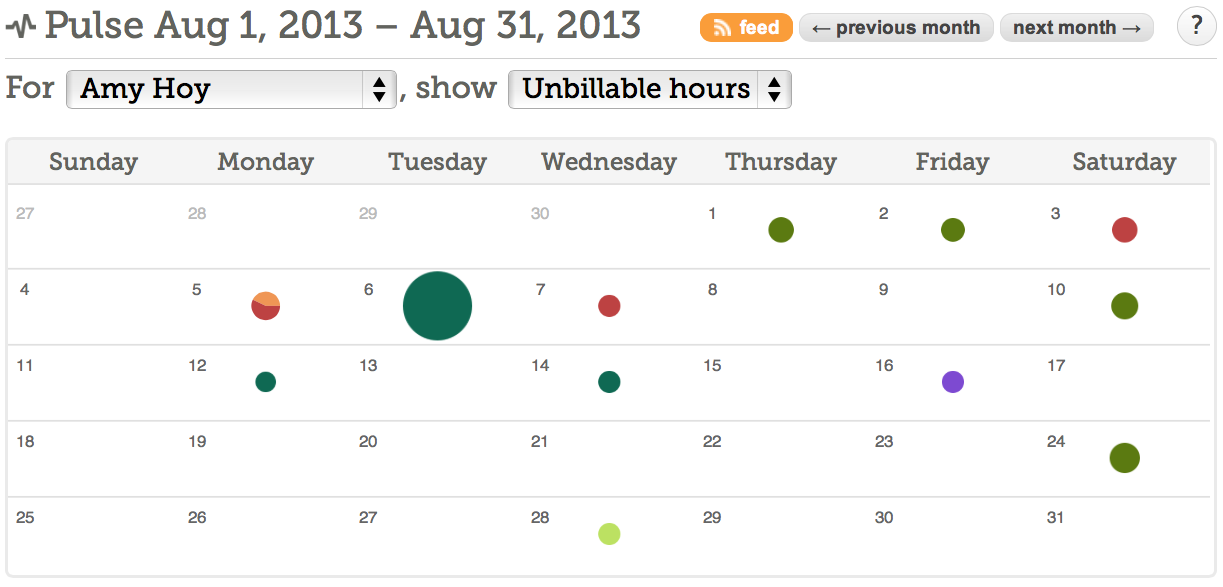 The same powerful insights are available for each member of your team. All you have to do is tell the Noko Pulse to only show a single user's entries.
Develop a "sixth sense" about your team's work rhythm
The next month is just around the corner. Make it a great month for your business by signing into your Noko account now and fire up the Pulse to learn how your team works!
Don't have a Noko account? Sign up for a free 30-day trial, and use the Pulse to make your business more productive and profitable!
Do you have idea or feedback on how to make your business even more productive and the Pulse even better? Shoot an email to your Noko Support Super Hero, at [email protected].